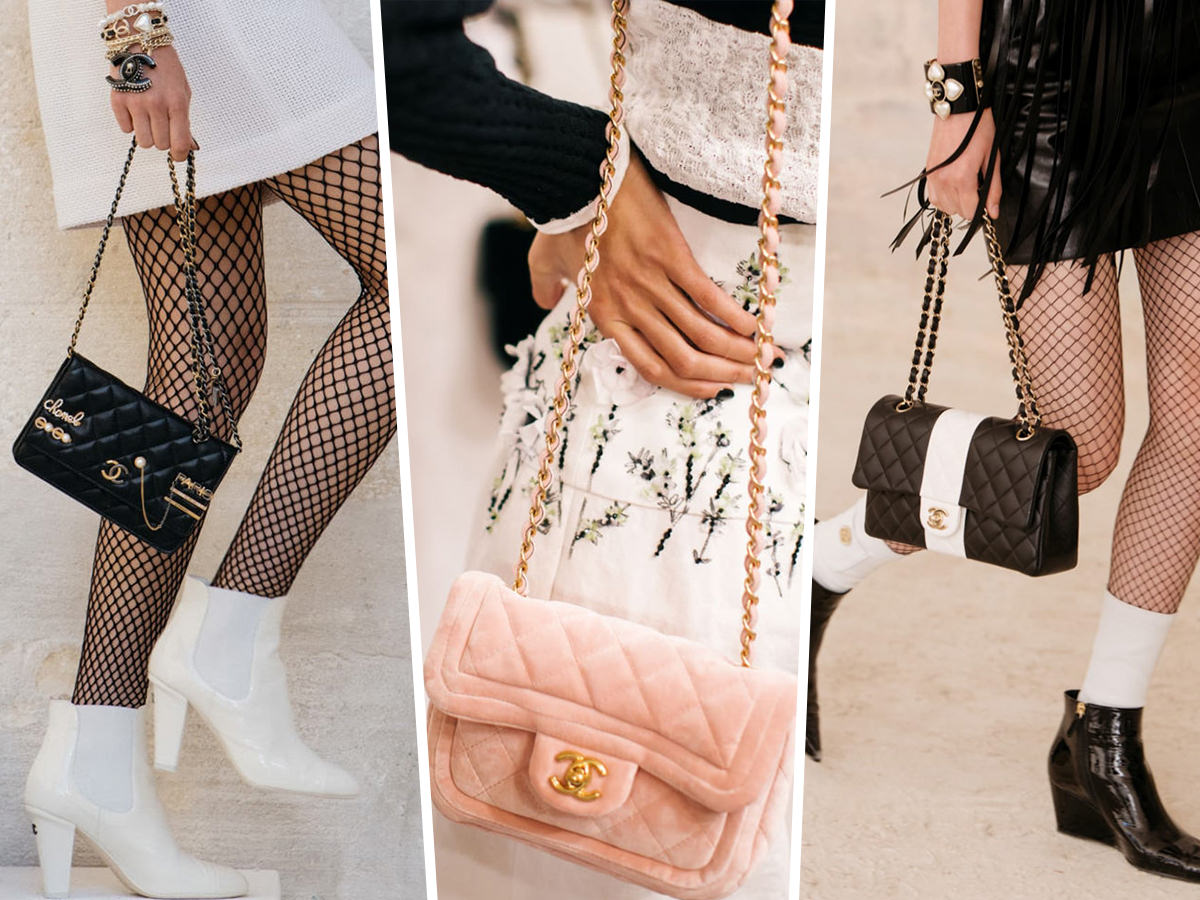 Last June following months of lockdown and uncertainty for all of us, Chanel presented its Cruise collection in a digital format for the first time ever. As a brand that relies heavily on the art of the fashion show as a character in and of itself, it was both unique and sad to see the collection presented with such little fanfare. Now, the art of the show is back at Chanel for Cruise, and it is back in a big way. The brand presented its Cruise 2021/22 collection earlier this week at the Carrières de Lumières or Quarries of Light, which is located in the South of France. Made up of beautiful white limestone caves that resemble little rooms, the stunning location served as a monumental backdrop for the Chanel Cruise 2021/22 show.
The venue evokes the simplicity and precision of the collection, playing on the contrast of the modernity of the black and white pieces that were presented with nods to the era of punk rock. The RTW overall is playful and fun, featuring odes to the past such as tweed suiting paired with graphic punk rock tees, fishnets and spaghetti strap dresses. The collection feels youthful and fresh but in a way that's relatable.
As for the bags, the collection is full of fresh takes on wearable neutrals with detailing such as chains, color blocking and fringe. Luxe fabrics like tweed and velvet also adorn flap bags, offering a new and wearable take on classic silhouettes. Flap bags with a twist are some of the collections most covetable, and wearable pieces, like a black and white color-blocked Classic Flap as well as one that features gold hardware detailing. Chanel under Virginie Viard is far more demure than in the past, but Viard is an expert at creating pieces that the consumer wants, ones that work for day to day wear and beyond. The Cruise 2021/22 collection will likely hit stores in November, but until then take a look below at every bag from the runway.