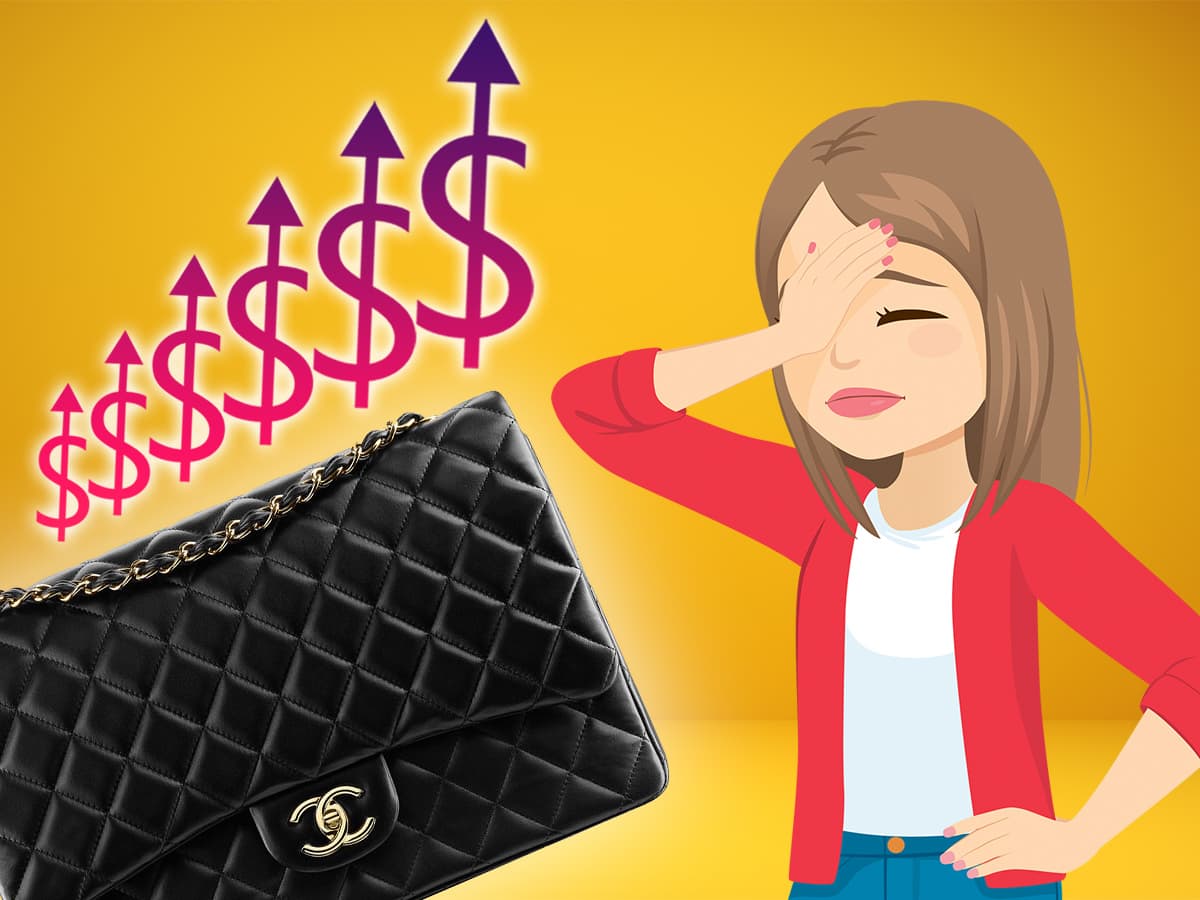 On the heels of the Louis Vuitton price increase for 2020, some members of PurseForum with longterm existing relationships with their sales associates have heard Chanel may be facing another price increase as well. The rumor is that Chanel prices will go up as early as this weekend and will be impacting the Classics (including Boy Bags and Chanel 19 bags) as well as Ready to Wear. As of now, this is an increase set to effect the European market (with only our European posters having any intel). As European stores begin to open back up, the price increase will happen for them first. However, typically other markets follow soon after, with world-wide prices catching up to the new prices.
The rumor states that many items will be hit with a very steep increase. How steep?
Some people claim 17%, but others say they've heard 11%, and just today someone shared rumored new prices that would increase by far more! One poster commented this morning that his sales associate shared the price increase will happen in Germany this Saturday, May 10th, and said the Chanel Mini Flap will go from 3050€ to 4050€ and the So Black M/L Flap from 5650€ to 6640€. That's a far higher increase than 17%, in fact it's 35%, and I truly am baffled if this would be the case.
Typically, sales associates are informed of price increases sometimes very close to (or even on the day of), so leading up to the increase the rumors spin wildly until the actual new prices are released. The last Chanel Price increase was in November of 2019 and that increase was felt more in the European market with an average of 7-9%, while the US market saw a 2-4% raise.
People are feeling incredibly frustrated over the possibility of a looming price hike which will hit as Chanel stores begin to reopen to the public, and some find it in poor taste during this pandemic while many are suffering financially.
While we have all been impacted personally in our own ways, it's important to note that Chanel has closed its stores and turned production facilities over to create protective face masks and medical gowns. Its stores have been closed worldwide and Chanel does not sell the bulk of its leather goods online, so this leaves very little product being sold over the past 3 months. On top of that, and the most important fact to highlight, is that Chanel opted out of the French Government's partial unemployment assistance. Rather, Chanel decided as a company to fund the salaries of its employees out of its own pocket. The company said in a statement "Our aim is not to weigh on the public accounts so the French state can prioritize help to the most vulnerable companies, and focus its resources on the health system and its doctors and nurses." It's said the same is true for its US-based employees.
The repercussions of this global pandemic will undeniably effect a majority of businesses in different ways. With factories transformed to make masks and gowns, stores closed with employees home still being paid, and no selling of major items online, Chanel will need to recoup and recover in some way, and this may be a part of that plan. The trickle-down effect of what has happened will be felt far and wide, and every business will be looking to find ways to recover. We'll keep you posted on what we find out regarding this price increase as it unfolds.
If you want to follow along with the intel of PurseForum members, this is our Chanel Price Increase thread.